Description
Impressions of the Elbe Sandstone Mountains ...
This delightful park, covering an area of 8,000 square meters (86,111 square feet), lies at the foot of a former stone quarry and serves the purpose of an open-air museum. The miniature landscape of the Elbe Sandstone Mountains recreates the most famous rock and landscape formations in original Elbe sandstone. It is the only one of its kind in Europe. Self-propelled historic vehicles
(land, water and air craft) complete the scenery. Historic buildings have been reproduced in miniature, with great attention to detail. They give insight into the settlement and craftsmanship of people in the Saxon Switzerland in former times. The impressive landscaping throughout the park, along with the largest bonsai forest in Germany, makes it a unique miniature landscape. A 900-meter (0.56-mile) ride on the first German miniature mountain railway from the park entrance to a 10-meter raised vantage point is a must for all visitors. In addition to a diesel locomotive, a replica of the 7¼" gauge Saxon IV K steam locomotive in 1/4 scale is used. The railway can carry 16 passengers and might remind you of the Schwarzbach Valley Railway (Schwarzbachtalbahn). The miniature park features many other fun activities for the entire family, including the demonstration workshop, the creative workshop or the pond with remote-controlled model ships. Moreover, there is a gold washing plant and a cinema showing films about the Saxon-Bohemian Switzerland. The broad paths of the park are comfortably accessible for accompanied wheelchair users.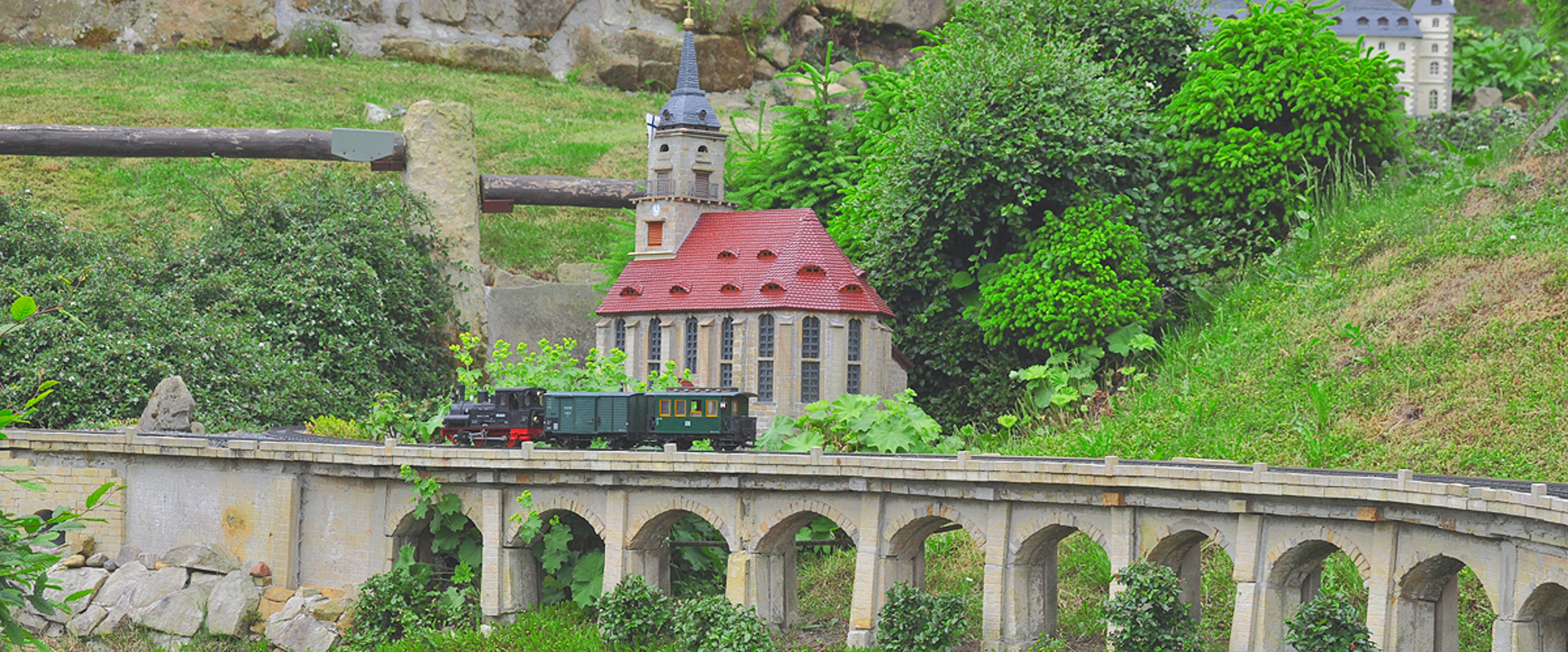 Route
Standort Die kleine Sächsische Schweiz
Lage
Das Museum befindet sich in im Ortsteil Dorf Wehlen oberhalb der Stadt Wehlen direkt an der Elbe im Herzen der Sächsischen Schweiz.

Anfahrt mit Bus & Bahn
Per Bahn können Sie von Dresden aus mit der S-Bahn 1 Richtung Schöna direkt bis zum Haltepunkt Stadt Wehlen fahren und mit der Fähre über die Elbe setzen. Die Buslinie 238 bringt Sie in 7 Minuten bergan direkt bis zur Haltestelle an der "Kleinen Sächsische Schweiz"

Anfahrt mit dem Auto
Über die Autobahn A 17 von der Abfahrt Pirna auf der B172 bis zur Ausfahrt Richtung Pirna-Graupa.
Fahren Sie in Richtung Bastei bis zur Lohmener Str. und gerade aus über Mockethal direkt zum Dorf Wehlen. Die Fahrt zum Park ist im Ort ausgeschildert.