Description
Museumsbahnhof Markersdorf-Taura
Heritage railway station in Markersdorf-Taura ...
In 1998, all passenger traffic ceased on the scenic Chemnitztalbahn line from Wechselburg to Chemnitz-Küchwald. The area along the line boasts a rich industrial heritage. In 2001, the "Eisenbahnfreunde Chemnitztal e.V." (EFC) association was founded. Its members are dedicated to historic preservation of the train station in Markersdorf-Taura. They also offer rides on the heritage railway on a section of the route. Visit us during our events or train operating days and admire the new shine of the station building and its surroundings!
Route
Standort Museumsbahnhof Markersdorf-Taura
Lage
Das Museum finden Sie in Markersdorf nördlich von Chemnitz.
Anfahrt mit Bus & Bahn
Nach der Stilllegung der Bahnstrecke ist der Bahnhof Markersdorf-Taura nur noch mit dem Bus zu erreichen. Dafür nutzen Sie ab Burgstädt (hier besteht Anschluss zu den Zügen von/nach Leipzig und Chemnitz) bitte die Buslinie 657 bis zur Haltestelle "Markersdorf, Bahnhof".
Anfahrt mit dem Auto
Per Auto ist das Museum zu erreichen über die Autobahn A4 Abfahrt Chemnitz-Glösa. Auf der B 107 Richtung Rochlitz entlang der Chemnitztalstraße direkt bis Markersdorf.
Fahrzeuge
Fahrzeuge Museumsbahnhof Markersdorf-Taura
Diesellokomotiven
Baureihe V15 / V22B Weiterentwicklung Werksbezeichnung / ab 1970 BR 101
Bauart B
Rangierlokomotive, 1958–1976, VEB Lokomotivbau "Karl Marx" Babelsberg, ca. 210 PS
Hersteller VEB Lokomotivbau "Karl Marx" Babelsberg
261 420-5 1964
Sonderfahrzeuge
Geräteträger GT 124, VEB Traktorenwerk Schönebeck, 1964- , ca. 60 PS
Hersteller VEB Traktorenwerk Schönebeck
Zweiwege-Traktor Geräteträger GT 124 "Paul"
Rottenkraftwagen
Baureihe SKL 24
Schwerkleinwagen, 1962–1978, RAW Schöneweide/VEB GB Brandenburg, ca. 41 PS/30 kW,
Beiwagen, VEB Gleisbaubetrieb Naumburg (Saale)
Hersteller RAW Berlin-Schöneweide
Schwerkleinwagen SKL 24 "Schöneweide" - Zug 1
Schwerkleinwagen SKL 24 "Schöneweide" - Zug 2
SKL Beiwagen
Fahrrad-Draisinen
von Vereinsmechaniker Steffen Hedrich entwickelt und konstruiert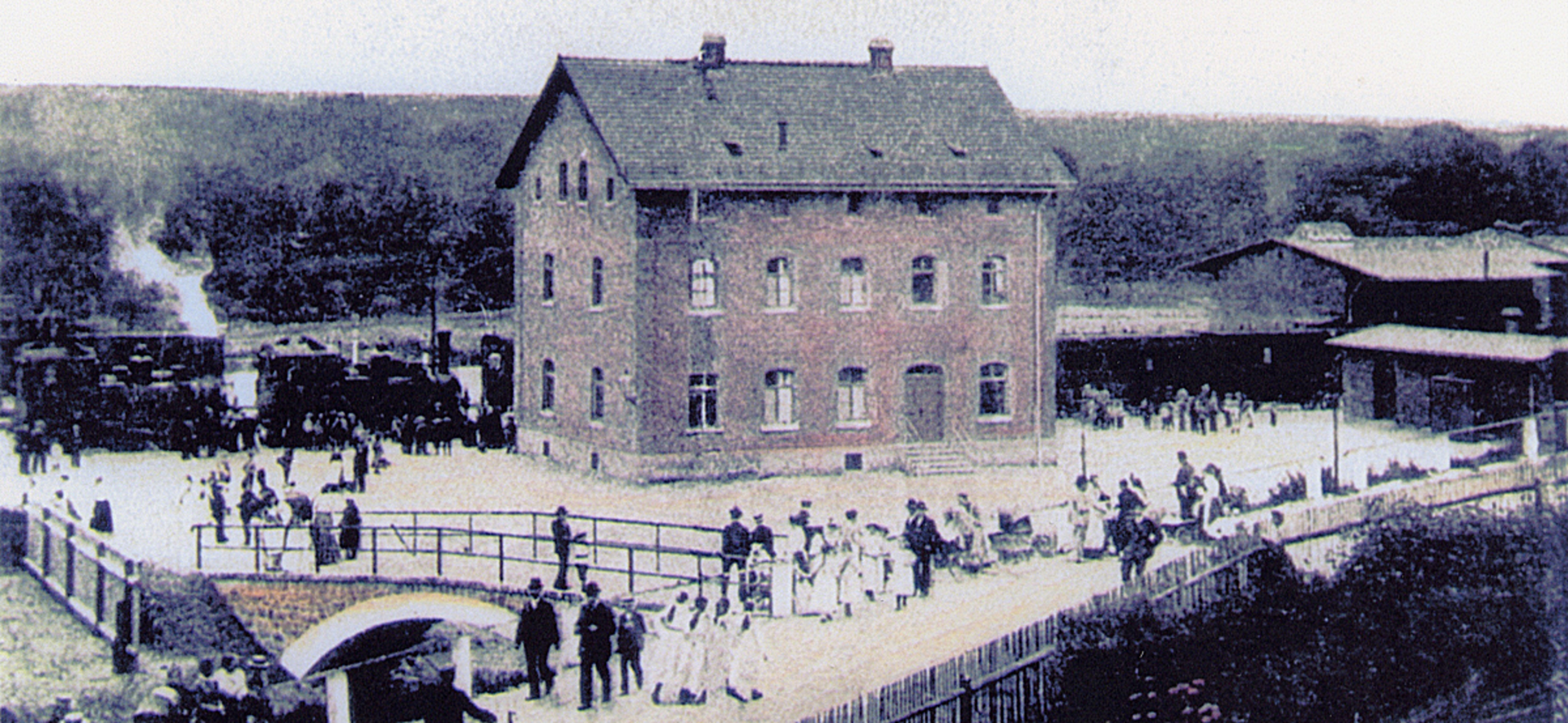 Historie
Historie der Chemnitztalbahn
Schon 1852 entstand wenige Kilometer östlich des Chemnitztales die Bahnstrecke Riesa – Chemnitz, 1872 kam westlich des Tales die Verbindung Leipzig – Kieritzsch – Chemnitz hinzu. Dennoch waren die nächstgelegenen Stationen Burgstädt und Cossen schwer erreichbar, da die starken Steigungen aus dem Tal heraus für die Pferdefuhrwerke große Hindernisse bedeuteten. Die Fabrikanten aus dem Tal bemühten sich daher um einen direkten Anschluß mittels einer Flußtalbahn, die schließlich 1896 vom Sächsischen Landtag von Chemnitz-Küchwald nach Wechselburg in Normalspur genehmigt wurde.
Es sollte noch bis März 1900 dauern, bis die Bauarbeiten begannen. Die Baukosten stiegen wegen der hochwassersicheren Trassierung mit zwei Tunneln und 15 Brücken über die Chemnitz schließlich auf 150 % der veranschlagten Bausumme an, was gar zum Rücktritt des damaligen sächsischen Finanzministers von Watzdorf führte – der Landtag hätte bei diesen Baukosten die Bahn von vornherein abgelehnt. Am 30. Juni 1902 fuhr endlich der Eröffnungszug durch das Chemnitztal. Die Unternehmen an der Bahn florierten in der Folgezeit dank des Bahnanschlusses weiter und die Industriearbeiter nahmen die Züge rege in Anspruch, dabei entwickelte sich der Bahnhof Markersdorf-Taura zum Betriebsmittelpunkt.
Die nächsten Jahrzehnte änderte sich am Betrieb im Chemnitztal wenig, erst in den 1960er Jahren deuteten sich erste Stillegungspläne an, als die Transportmengen auf der Bahn allmählich sanken. Ab 1963 wurde der Betriebsablauf Stück für Stück rationalisiert, die Dampfloks wurden von den Dieselloks und Schienenbussen abgelöst und 1977 entfiel der Hp. Chemnitz-Heinersdorf gänzlich. Nach 1990 gab es kaum noch Fahrgäste in den Zügen im Chemnitztal, die Geschwindigkeit wurde wegen schlechter Gleise reduziert, so daß die Einstellung des Personenverkehrs am 24. Mai 1998 nicht mehr überraschte. Inzwischen ist die Chemnitztalbahn fast komplett abgebaut, künftig soll man auf ihrer Trasse Radfahren können...